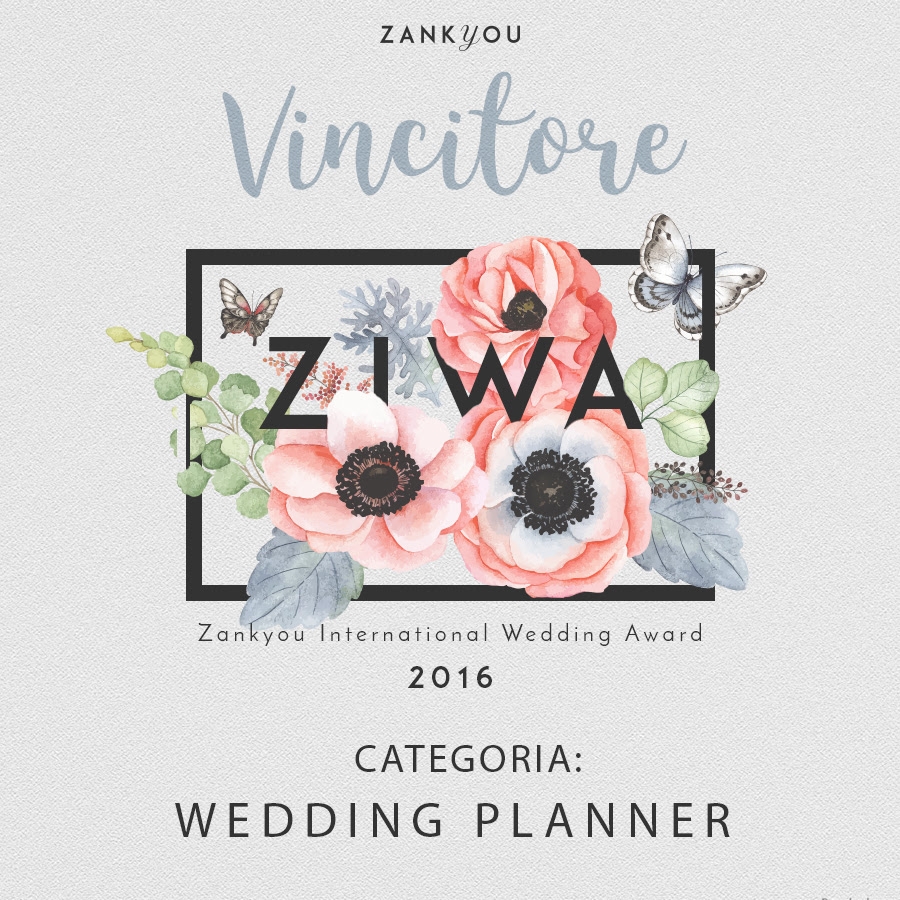 DIANA DA ROS ZIWA 2016 WEDDING PLANNER AWARD
We are proud to annonuce that we've won the ZIWA 2016 - Zankyou International Wedding Awards competition in the category Wedding Planner!
Special Thanks to all our Staff, to our beautiful Brides and Grooms and to our Professional Partners. We love our job and we will keep always our passion to make unique the Best Day of your life!
"Vogliamo condividere con voi una notizia molto importante, siamo i vincitori del concorso a premi ZIWA 2016-Zankyou International Wedding Awards. Qui potrete vedere il premio: www.zankyou.it/ziwa/2016

ZIWA è il primo concorso a premi al quale hanno partecipato i professionisti del settore wedding, i wedding bloggers e le coppie di sposi soddisfatte del nostro lavoro! Siamo molto orgogliosi di aver vinto!

Grazie di cuore a tutti voi per il vostro sostegno, continueremo a lavorare per offrirvi il meglio."